New in The Re-Source
We'll soon celebrate the 43rd anniversary of Earth Day, so we'll point you to some excellent resources to help you observe this day set aside to honor Mother Earth.
In a related piece, we post a startling graphic provided by the National Oceanic and Atmospheric Administration. As you can see, there is no "away" when we throw away trash, especially if it goes into the ocean and our waterways.
This newsletter's Artist Spotlight shines on Indiana artist Anita Hopper. A relative newcomer to working with repurposed leather, you'll learn how this successful entrepreneur is finding new uses for discarded coats and upholstery while helping to save the environment.
Our fourth article features organizations that help refurbish old pianos and find new homes for them. We'll also tell you about a Maine artist who sees beauty in broken pianos, and then turns the pieces into gorgeous artwork.
Finally, in the Leftovers section, we'll tell you about a young mother who was frustrated with her daughter's need to draw on the walls in order to express herself. You'll learn how she solved the problem by using a product that can be painted onto surfaces, thereby creating a giant canvas for her young Picasso.
What's In This Issue
Earth Day is April 23!
How Long Until It's Gone?
Anita Hopper, Designer/Seamstress Extraordinaire
Giving New Life to Old Pianos
Converting a Blank Wall into a Giant Dry Erase Board
Spring 2013
Earth Day is April 23!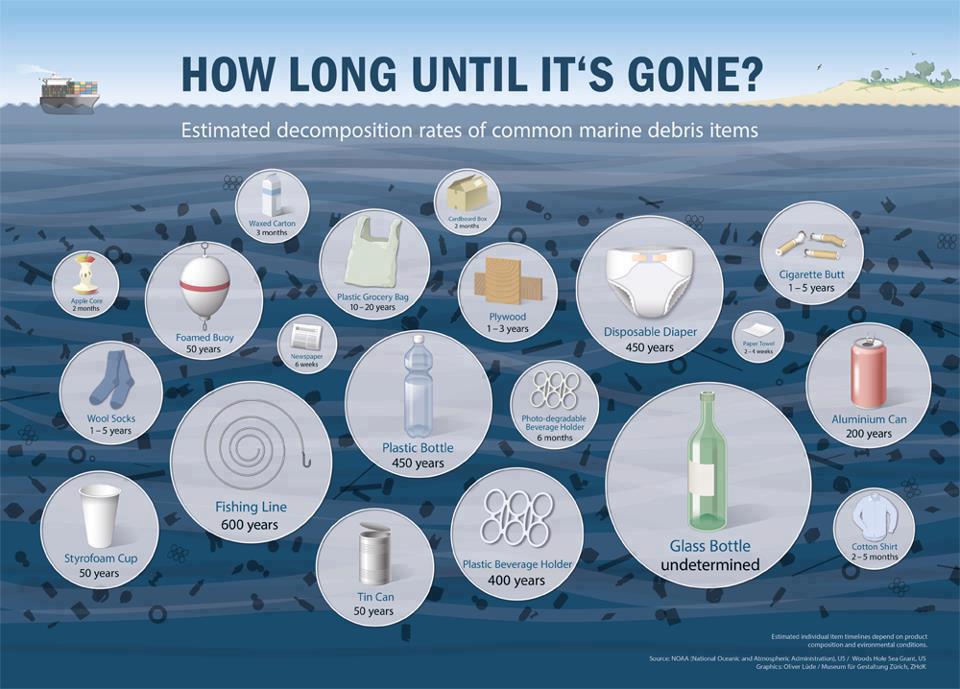 Millions of people will observe Earth Week starting on April 21st, and Earth Day is celebrated in the United States on the 23rd. We've covered this topic many times, so for some good links to Earth Day sites and activities, click on our Index to Newsletters Archived by Topic, which is at the top left of this page. Then see Index for Newsletter Topics, and look for the Earth Day entries.




Giving New Life to Old Pianos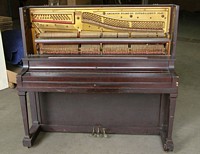 As you can see, Anita Hopper has had great success in repurposing leather apparel and upholstery. But what can be done with larger items such as old pianos? You may be surprised!
Based in St. Paul, Minnesota, Keys for Kids accepts used pianos and restores them. Last year, the organization refurbished about 850 instruments, which were sold for $1,000 or less. Besides the St. Paul location, Keys for Kids has offices in Chicago and Kansas City, Missouri. Visit Keys for Kids to learn more.
Founded by pianist Lara Downes, the 88 Keys Foundation matches schools in the Sacramento, CA area with donors. Basic repairs are free, and schools pay for moving the instruments. Piano Adoption is an online clearinghouse where one may search for instruments located in the United States, Canada, and the UK.
When pianos are beyond repair, many visual artists still see the beauty in the old instruments, and they use the parts to create sculpture, assemblages, and other work. One such artist is Louise Philbrick of Portland, Maine. She says, "I try to honor the piano by giving it a new life."
Philbrick respectfully arranges materials salvaged from old pianos into stunning works of art, such as those shown here (© Louise Philbrick). To see more pieces and to learn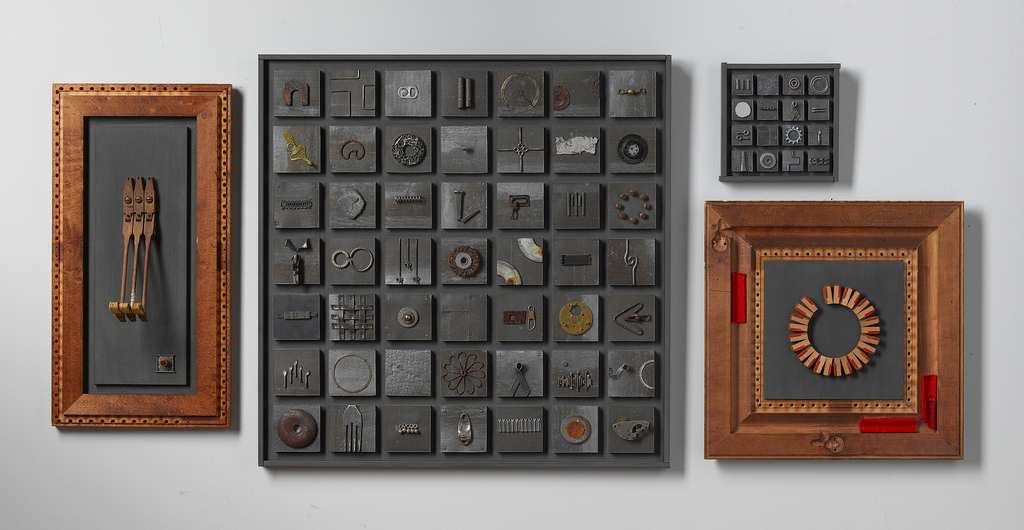 about the artist, visit http://www.louisephilbrick.com. Photo Credit: Tim Fisher, Macomber, Inc.).
Anita Hopper, Designer/ Seamstress Extraordinaire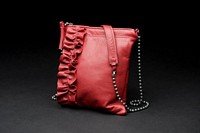 Featuring talented artists who excel in making high quality, handcrafted products, Indiana Artisan requires applicants to submit to a rigorous, jurying process. One member of this prestigious organization is Anita Hopper. She fashions beautiful, one-of-a-kind, bags and purses out of old, leather apparel and upholstery.
Growing up on a northern Indiana farm, Anita's relatives inspired her to protect the environment and to repurpose items most people throw away. Anita says, "My family has a wonderful heritage of women who took whatever they were given, or whatever they could find, to make something useful and beautiful."
Anita has dabbled in a variety of art and fine crafts, including painting, drawing, and making pottery, and she pursued these interests for many years. However, her real passion is sewing, but it was only six years ago that she found what she was meant to do.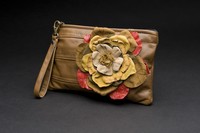 One day, while looking through a local Goodwill Store, she came across an old, brown bomber jacket. It was well worn, with lots of character, and the soft, buttery texture felt just like a purse she imagined she'd like to own. Thinking she'd try her hand at sewing the bag, Anita bought the jacket for its leather.
When she returned home, she hung it in the closet and forgot about the project for a while. A few months later, she showed the jacket to her daughter-in-law, Julie, who Anita describes as "a very creative type." When Anita told her that she wanted to try making a handbag out of the jacket, Julie encouraged her, adding that when it was finished, she'd like to have it!
That's all the motivation, Anita required, and as they say, the rest is history. After making thousands of bags and accessories from discarded leather, her Indianapolis company, ReFind Originals, is going strong. In fact, business is so good that the entrepreneur has added workers to help create her line of repurposed leather goods.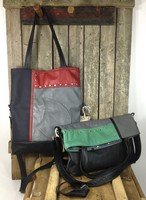 Now Anita loves the idea of taking an item that someone no longer wants and giving it new life. In addition to creating beautiful work and earning income, she finds repurposing old leather to be a reward in itself. It has increased her awareness of the need to recycle, and the process of recycling has become an everyday habit for her family.
In repurposing old leather, Anita says she's helping save the environment by reducing waste and keeping items out of the landfill. She adds that owning a ReFind Originals bag or accessory is a practical way to demonstrate that greener choices in our everyday lives can be beautiful.
Anita has participated in many shows, including the Indiana Artisan Marketplace held in early April in Indianapolis, and the Déjà Vu Art and Fine Craft Show, which takes place in mid-November in Columbus, Indiana. See more of Anita's beautiful work at her Web site, Refind Originals.